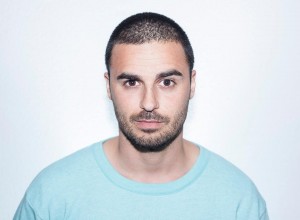 Guido Sarli began his dance studies in Rome, later continuing his training in Holland where he graduated as a dancer at the Rotterdam Dance Academy (Codarts).
In his career he has worked with companies like IT Dansa (Barcelona), where he has danced works by Gustavo Ramirez, Alexander Ekman, Stijn Celis, Jiri Kylian, Ohad Naharin, Rafael Bonachela and Uri Ivgi, the Batsheva Dance Company, with which he participated in the Kamuyot project, under the direction of Israeli choreographer Ohad Naharin.
Leading his own company Umma Umma Dance (Barcelona 2010) he has created several pieces selected to participate in different International Dance Festivals.
Since his first creations Barking Beauty (2010), Bad Dog No Cookie (2011) and Nini-Funi (2011) has been awarded with several prizes.
In 2012 creates "Loser Kings" a piece that was born from the collaboration with Manuel Rodriguez, which has received two grants of creation and has been selected for the European circuit Aerowaves, Dance Across Europe 2013. The piece has been premiered at Festival Salmon 2012 at Mercat de les Flors (Barcelona) and has also been presented in several festivals around Europe.
The short version of "Loser Kings" entitled "Fifth Corner" was awarded first prize at the International Competition of Choreography Burgos New York 2012, the special mention of the jury for the choreography and performers at the International Festival of Contemporary Dance of Canary 17 Masdanza. Also awarded: first prize, critics award, young jury prize, Conservatory of Dance Maria Avila of Madrid award, co-production award with Auditorium of Tenerife at the Madrid Choreography Competition 2012. Also awarded with the second prize at Copenhagen International Choreography Competition 2013, and with the production award for Tanzcompanie of Graz Opera at International Choreography Competition No Ballet 2013.
In 2013 creates STUNTMAN which has been premiered on October 19th at Festival Salmon, Mercat de les Flors (Barcelona) and has also been presented at Temporada Alta Festival 2013 and at European Contemporary Dance Festival of Cyprus 2014 amongs others.
In 2014 creates Crossfire a co-production of Graner Fabrica de Creació and Festival TNT (Terrassa) where has been premiered on September 26th 2014.
In 2015 reset the piece Fifth Corner for the Conservatorio Superior de Danza María de Ávila de Madrid and creates Outward a piece for the Tanzcompanie of Graz Opera (Austria) which has been premiered on April 30th 2015.
Parallel to his career as a choreographer and teacher, Guido Sarli is working in several audiovisual projects as a filmmaker, screenwriter and photographer.