This slideshow requires JavaScript.
21 December – 14.00/18.00
22 December – 10.00/14.00
" Every joint in our body is created by points of contact.We are in permanent contact with the environment, and we do create and cut spaces throughout contact.
During the workshop the aim is to analyze and explore the architecture and structure which we are composed of.
The largest part of our actions is taken and decided by our unconsciousness.
It is almost impossible to describe where is our consciousness during an execution.
To find how the the body structure works in this harmony, I would like deconstruct while analyzing."
ABOUT BRIGEL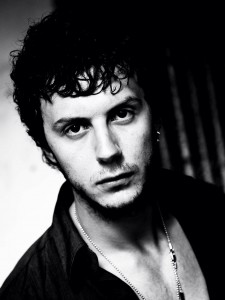 Brigel Gjoka is a versatile artist and current dancer of The Forsythe Company, based in Germany.
Following the training and early performance career in Albania and France, he danced with contemporary companies in Bologna, Strasbourg and Mainz, before joining the Netherlands Dance Theatre. Since 2011, he is a member of The Forsythe Company, where he has collaborated in new creations, as well as dancing in a wide range of William Forsythe's repertory works.
Since 2008, he has been developing his own work, for which he has frequently composed his own music and provided visual designs. His works have been presented in France, Germany, Malaysia, under the auspices of the Goethe Institute, and in Italy, where he received Giornale della Danza's Award for Best Upcoming Choreographer this year after he's creation SwTH with Maggio Danza.