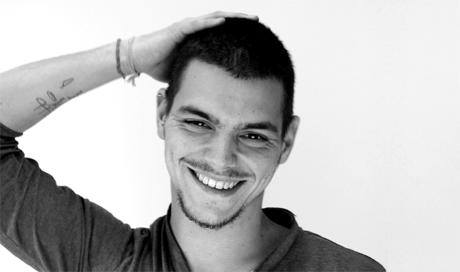 Joeri Alexander Dubbe (NL) was born in Haarlem, The Netherlands. After his 9 year eductation at the National Ballet School, Joeri joined the Dutch National Ballet. During his time as a classical dancer he danced all the major ballets such as Swan Lake, Nutcracker, Sleeping Beauty and Romeo and Julliet. In his spare time Joeri was involved in various performances in the Club Panama and Sensation White.
Joeri lust for exploring new boundaries in the dance field didn't stop. In 2005 he joines NDT2 to keep going forward and exploring new ways of artistry. In this time Joeri worked with choreographers such as Jiri Kylian, Ohad Naharin, Stijn Celis and Lightfoot Leon.
After his time in NDT2 Joeri makes the leap to the freelancing world. In 2009 Joeri gets commisioned by Korzo Production to make his first work Prospect Future for Here we live and now 2009. Ever since Joeri made a couple of works under Korzo wings. Next to his own production he also creates for various international companies.
In 2011 Joeri won the price of the Nederlandse Dansdagen and in 2012 the prestigious BNG Price for best theater production with his full lenght piece Chrono.