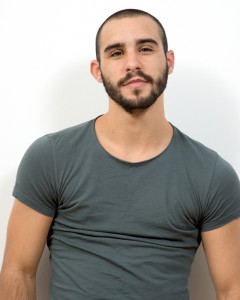 Fernando Troya is an independent artist willing to break borders.
He has performed internationally with Nederlands Dans Theater, Staattheater Wiesbaden and Staattheater Nürnberg for 7 years (2008-2014). He is currently freelancing in many different project, recently working with Lukas Timulak & Cathy Marston. He also performs in his own creations, combining disciplines and kind of artists including painters and actors.
His works "Withering" and "What will be about to get finished" have been produced by Korzo Theatre in Den Haag, while "Direct me" was produced and performed by NDT. His work "Bewegung" was Awarded at the Madrid Dancing Marathon.