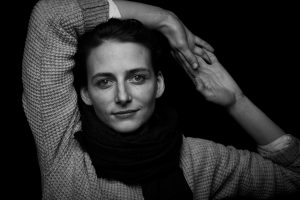 Jasmine Ellis, born in Canada, is a dancer and choreographer.
Since 2006, Ellis has worked for companies including; Dorky Park -­‐ Costanza Marcas (DE), Random Collison (NL), Satellite production -­‐ David Russo (DE), Bavarian State Opera and choreographers including; Edan Gorlicki NL), Ido Batash (IS), and Anna Reiti (HG).
Her own creations are often collaborative, recent stage creations include;
A number of creations in collaboration with Random Collision ( NL): Experiment B+ ( 2014/Moving Futures), This Space (2014/  Dans Brabant), Experiment A (2013/ Noorderzon), All of it  ( 2013/ Trilogy Project)
Munich based productions working collaborations with Katrin Schafitel; Placebo ( 2016/ Tanztendenz Munich), I AM REAL LIFE (2016/Schwere Reiter ), For…To…Step…Next ( 2016/Schwere Reiter )
A new creation Relent (2016), which was developed and presented in Montreal as Springboard Danse Montreal's Emerging Choreographer's program.
A choreographic creation residency with Montreal based Le Broke Lab in 2016.
In 2010 she founded Bad Posture Productions, a small independent dance film production Company. Their creations have toured the world, won awards and been hated on; all the things important in a thriving body of art work. Some stand out films include; Plan B (2011), Informatie (2013), Loci Method (2013) and Fireball (2016).
www.jasminellis.com