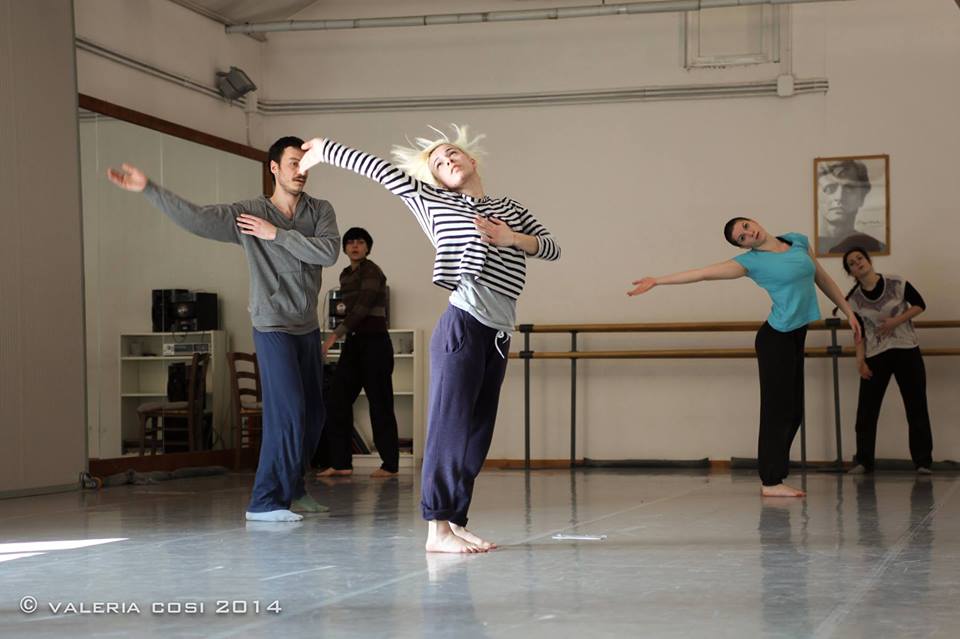 Born in Italy, Elita Cannata is currently based between Amsterdam and Florence. She studied at Rotterdam Dance Academy / Codarts in the Netherlands, where she graduated as a professional dancer in 2007. During and after her graduation, among others she danced for José Navas, Megumi Nakamura, Laura Bernasconi, anoukvandijk dc, Cathy Sharp Ensemble, Compagnia Tpo, Tan Temel, Samuele Cardini, Marina Giovannini, Luisa Cortesi and Lynsey Peisinger for a curated program by Marina Abramovic . In 2011 she got her MA in Theories of Performing Arts at the Università degli Studi in Bologna after completing a period of study in Paris, during which she went theoretically and practically deep to the fascinating interactions between dance and new technologies. Next to her dance projects, she also did organizational work for Italian festivals and dance organisations, such as Fabbrica Europa, Festival dei Popoli, Middle East Festival and Festival del Cinema di Venezia.
From 2014 she is a Countertechnique teacher, since then she is happily sharing this essential encounter of her life in many Institutions around Europe and Italy, such as nunArt Barcelona, Dock 11 Berlin, R.O.S Research Open Space Florence, P.A.C Performing Arts Center Rome, Academia Nazionale di Danza di Roma.
Countertechnique® by Anouk van Dijk provides tools for body and mind to deal with the demanding dance practice of the 21st century. It is a movement system to help the dancer think about the dancing body, focusing on the process of incorporating information into action.
Within a clear structure of exercises the Countertechnique® class thoroughly prepares the body for rehearsal and performance, enabling dancers to move bigger, more fluidly and more spatially, while becoming stronger and more flexible.
Dancers are encouraged to be pro-active in discovering connections and solutions, to be less concerned with judging themselves and to work in a healthy way with regard to body and mind.
Countertechnique® makes daily training a valuable investment in the dancer's own development, as well as interesting personal research.
The Countertechnique® class is a contemporary dance technique class. It stretches, coordinates and strengthens the body, making the dancer sweat, build stamina and really move. The class starts with a recurring set of exercises, allowing dancers to investigate the Countertechnique® principles in detail. The second half of the class consists of changing components working towards luscious movement combinations.